How to Lose Stomach Fat during the Winter Months

I've learned some brilliant ways of how to lose stomach fat during the winter months, though it is important to clarify that various factors effect weight loss, such as activity levels, the health and condition of a person, diet and even stress levels.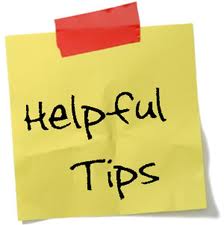 Even though there are several reasons that influence weight loss, the maximum amount of body fat an individual's body can lose is 2-3 lbs. of body fat per week. The reason the human body can't lose more or should I say "shouldn't lose" more is that it is designed for survival.
The winter months are the easiest times to accumulate a fat stomach for some people- all of that holiday food combined with levels of inactivity is a sure fire way to gain belly fat. The desire to lose weight tends to really motivate us once the holidays are over and we begin to think of the bathing suit season, we all want to look are best during the summer, right?
Well, during our time of hibernation we could use this time to get a head start on weight loss by absorbing some of these excellent ideas for getting rid of the pounds and keeping them off. These are some suggestions of how to lose stomach fat this winter.
---
Build a snowman- Sounds silly huh? Well, think about it. The amusement of entertaining your kids and building a snowman can be beneficial to your weight loss goals. Think of it this way, you hike around the yard rolling three decent sized snowballs to a particular spot. You then have to elevate these balls on top of one another in a balancing act to form this man made of snow. Finishing off this weight loss activity is chasing down decorations to make this mountain of balls complete. This whole activity could result in hours of physical work and quality time with your family.
Snowball fights- Yup, that's right an old fashion snowball fight can do your body good. Prepare for war! This is another great workout activity you can do with your family and it's another great idea of how to lose stomach fat. You'll have so much fun doing this activity that you'll forget that you are getting a great workout. Dive, hide, run and throwing snowballs all use up an abundance of muscles. You also put in a fair amount of cardio exercise along with this activity. Its ok, your allowed to have this much fun as an adult. I'm sure your family will enjoy it as well.
Sledding- That's right, head for the hills. Find a nice size sledding hill and go for it. This activity will have beneficial perks in the long run. The act of sledding may not seem like a weight loss activity but it is.  Just think, you initially have to climb up a hill for a few seconds of enjoyment but all the while you are exercising your heart, working on your cardio and getting fresh clean air in your lungs. This exercise component comes in two forms. First you have to walk back up the hill. Then you will get a great leg workout. Secondly, you use your core to stabilize your muscles in the sled to keep yourself from tilting over. That's right, sounds like fun huh?  Again, you will be spending time with your family and preparing yourself for that summer bathing suite.
Shoveling- Sorry to be the bearer of bad new but it's true. Shoveling is a great exercise in showing you how to lose stomach fat. Be sure to warm up first before doing this exercise. Picking up a shovel and scooping up small amounts of the white stuff at a time can do wonders for your legs, core, and arms.  You'll be getting three or four exercise done at one time. Though, I do not recommend throwing snow over your shoulders or throwing to the side.  Try walking it where you need to dump it
Ice Skating- Did you know that Ice skating is a great form of exercise? It helps to increase your body's flexibility, endurance, and cardiovascular system. There are some Ice skating arenas where you can Ice skate all year around. Ice skating can be a total body workout but it can especially be a great way to show you how to lose stomach fat as well. The additional benefits of ice skating is that it is a stress free and enjoyable way to exercise. This exercise improves your balance, agility and it strengthens your core.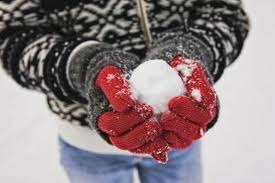 ---
For many people these are great winter time exercises. They can allow all the benefits of showing yourself and others how to lose stomach fat during these cruel grizzle months. So if you're looking to lose stomach fat before summer is here and you want to have fun while doing it these are some activities to take in consideration.  I hope this article jarred some creative ways to enjoy your winter and your winter time workouts.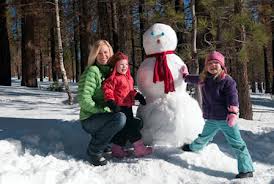 ---

Related Articles

Return from how to lose stomach fat back to destroy belly fat  home page