Weight Loss Tracker
How to keep track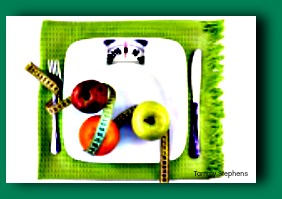 Weight loss tracker –There are a number of ways you can track your weight loss these days. You can use a journal, a note pad or a weight loss tracker tool such as a phone application or a program on your computer. Tracking your daily food and exercise is a great idea if you are trying to stay on track and lose weight. When I keep a food and exercise journal it helps me really customize my weight loss plan.
 I often make notes in my journal to help me identify when I really get hungry, tired or stressed throughout the day as this sort of information can help a person develop a permanent weight loss program uniquely suited for themselves, I often times have created my own spreadsheets so that I can add in all the details that were relevant to my chosen diet and exercise plan, but many people prefer to track their food and exercise online these days, I know I do. I really love the weight loss phone applications they offer with the smart phones.
It has been proven by university research that the more food and calorie records people kept the more weight they lost. Those who kept daily food and calorie records lose twice as much weight as those who kept no records. It seems that the simple act of writing down what you eat encourages people to consume fewer calories.
But how effective are these weight loss tracker apps?
A weight loss app is a combination of tools designed to help men/women reach their weight loss goals with clear and useful information. Losing weight should not be a full time job so a weight loss tracker does all the calorie counting math and formulas for you leaving you to concentrate on living life and losing weight.
A  tracking app also calculates your desired time of weight loss and splits this into the weekly target weights required to reach your ultimate weight loss goal.

Weight loss tracking apps help us regulate our behavior, by keeping us mindful and vigilant.
What does a weight loss tracker have to offer?
A Food Database - The databases usually start with over 7,000 foods with the intention of rapidly expanding it with member entries and custom food features along with a variety of selected restaurants.

A Food Diary - Foods are added to the daily food planner from the Food database.

Calories can be displayed prominently on your or other user's profiles.
4 Ways To Add Food to your weight loss tracker tool
Typing a food name into the search box of the Food Database will automatically produce a list of results matching your food.

Selecting a food will display the all-important calorie information according to the serving size you specify.

After selecting the appropriate meal type for your food, selecting "Add to diary" will add this to the food diary displayed.

If you don't find your food in the database results you should find a "Quick Add" button" to add your own food. (Please note that some application databases are slightly different).
Community Features
One of the most valuable features of a successful weight loss plan is the support of other people who have gone, or are going through, the weight loss journey with you. Most weight loss tracker apps have a number of community features that allow you to discuss weight loss, make friends, share information, tips and to support each other towards reaching weight loss goals.
Following members
Members may start chatting with other members or find other weight loss plans of interest. You can follow the progress of fellow members and members can also see who they are being followed by.
Successful weight loss only happens when the changes you make are sustainable. weight loss apps help you make smart, healthy eating choices that still leave room for your favorite foods while taking the guess work out of counting calories

---
Related Articles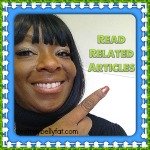 Return from Weight loss tracker back to destroybellyfat.com home page