---
This cleanse worked wonders for me early in my weight loss journey. I'm sure it will help you too. 
---
Ginger Lemon Detox Drink
---
Ginger is a powerful detoxifier that helps to kick-start your metabolism. Along with hydrating your body, this drink will help to stimulate bowel movements. 
Drink one large glass, but if you feel like more, go for it— hydration is important.
12-ounce spring or filtered water, at room temperature 

Juice of 1/2 lemon




1/2-inch knob of ginger root
Add the lemon juice to the glass of water. Finely grate the ginger on a chopping board, then squeeze the ginger pieces in your hand, letting the juice of the ginger drip through your fingers and into the glass of water. Enjoy at room temperature upon rising for an amazing start to the day!
Super Detox Green Juice (Smoothie)
---
This morning juice includes a potent blend of easily digestible alkaline minerals, such as potassium. Alkalizing your blood is important during the cleansing process because it keeps bad bacteria, yeast, and fungi in check, which helps keep cravings at bay. 
Drink one large glass, but feel free to have a second. If you don't have a juicer, try blending it up with some water. 
2 to 3 celery stalks, leaves removed 

1 small cucumber

2 kale leaves

Handful of fresh parsley

1 small lemon or lime, peeled 

1 pear or apple
Blend or Juice all of the ingredients and sip slowly throughout the day. For an extra health kick, stir in barley grass powder, wheatgrass, and/or spirulina powder. This is an amazing homemade body cleanse to try.

Putting together your homemade body cleansing diet
---
This is the program I started off with. I Followed this program for 2 to 3 days, my max was 4 days. Anything beyond 4 days is counterproductive and unhealthy as you should be able to evacuate your colon in 2 to 3 days following this diet. I Slowly return to my normal diet by introducing meats, dairy and breads gradually over a few days. Modify your diet to include fiber and digestive enzymes as part of your long term maintenance plan. Never follow colon cleanse recipes that include laxatives, they are not natural and should only be used as a last resort for constipation.

Breakfast:
Fresh squeezed juice blend made from whole fruits with skin and pulp.
Fiber powder (psyllium) mixed with 10 oz of water.
Substitute whole fruits if you prefer or if you don't have a juicer.
Digestive enzyme - probiotic supplements - I used Phillips from Walgreens.

_________________________________________________

Lunch:
Romaine lettuce salad with a mix of raw vegetables. Lemon juice or olive oil and vinegar are acceptable dressings. Do not use any store bought dressings.
Digestive enzyme - probiotic supplements
_________________________________________________

Dinner:
Cooked vegetables I preferred steamed. I Use balsamic vinegar, lime or lemon juice for taste.

Fiber powder (psyllium) mixed with 10 oz of water.
Digestive enzyme - probiotic supplements
I would eat as many fruits as I wanted but I didn't eat much after 7PM, but I drank lots and lots of water during this time as well.

---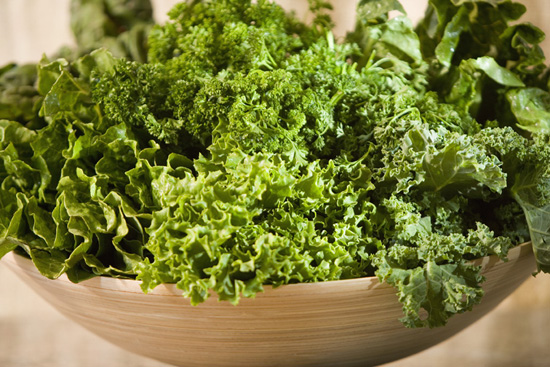 Parsley Juice/Smoothie For Cleansing and Detoxification
---
Parsley juice is a potent and concentrated version of all the nutrition in the herb, including a rich array of vitamins, minerals, antioxidants, enzymes, chlorophyll and volatile oils.
Parsley is also known to be especially good for kidney cleansing and liver detoxification I will suggest two recipes for this purpose, the first using a juicer and the second a blender.
Importantly, parsley should not be used in large amounts by pregnant women or those taking blood thinning medication. Please remember to consult your doctor before starting any cleansing regimens.
Some medical resources caution against using too much parsley as it contains substances known as oxalates, sometimes suggested to be avoided by people with kidney problems.
On the other hand, parsley has a long history as a beneficial herb for the kidneys and both the fresh plant and dried tea are often recommended for kidney infections or to help dissolve kidney stones.
Additionally, parsley, like most green super foods, is generally considered too powerful to drink on its own and is better mixed with other complementary fruits and vegetables. Some of the best of these for kidney cleansing and liver detoxification include the following:
Watermelon
Watermelon is great for flushing the kidneys and watermelon seeds are said to be especially beneficial for kidney stones. If this is something you're concerned with, then look for a watermelon with the brown seeds rather than the seedless varieties.
Celery
Celery strengthens the liver and kidneys and helps to eliminate toxins. Unfortunately conventionally grown celery often has a high pesticide load so organic is definitely preferable for a homemade body cleanse.

Beetroot
Beetroot is an excellent homemade body cleanse and detoxifier, particularly for the liver. It is also said to purify the blood and help eliminate calcium oxalate stones.
Carrot
Carrot juice is another powerful homemade body cleanse and particularly good for the kidneys. Unfortunately carrots can absorb pesticides and heavy metals from the ground they're grown in so must be organic
cucumber
Cucumber is a diuretic that can help flush uric acid out of the body and dissolve kidney stones. The skin is full of antioxidants but conventionally grown cucumbers have a significant pesticide load and are also usually coated with wax. If you can't find organic cucumbers you'd be better off peeling them.
Lemon Juice
Lemon juice from a fresh lemon is an excellent homemade body cleanse and can help dissolve mineral deposits that lead to calcium oxalate stones. Lemon will also help delay oxidization of the other juices.
Watermelon, Cucumber, Lemon and Parsley Smoothie
---
Homemade Body Cleanse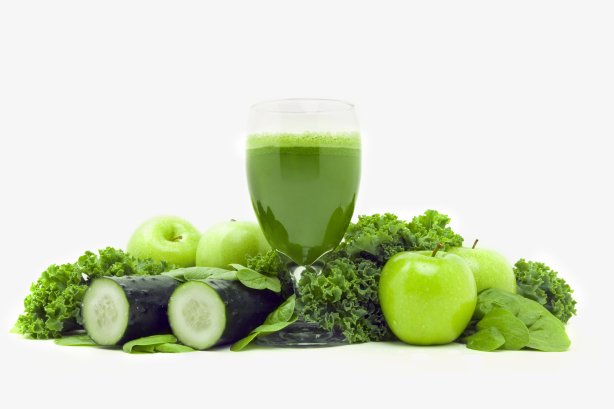 While making this great homemade body cleanse recipe you should know that watermelon is so high in water content that it is especially suitable for blending. The same goes for cucumber.
There are also beneficial nutrients in the seeds of both watermelon and cucumber, so if you're not afraid of a little texture, then keep the seeds in (the better the blender the smaller these will be chopped up).
Ingredients
Half an ounce of organic parsley (less is needed than in juicing as the whole herb is used).
The juice of one large or two small lemons (minus the seeds).
One large organic cucumber, diced with the peel on and seeds kept (peel first if you can't find organic).
As much watermelon with the seeds as you can fit into the blender.
Method
Blend all these ingredients up until you can see the parsley leaves finely blended and the watermelon seeds chopped up into small pieces. Drink immediately.
This smoothie is extremely refreshing and very good for cleaning the kidneys. Remember though that watermelon really doesn't keep once blended so you'd want to drink this smoothie right away.
I'd appreciate hearing any feedback on how you feel after making up either the parsley juice or smoothie. For a really potent combination you could first juice carrots, celery and beetroot and then added it to the watermelon, cucumber, and lemon juice and parsley smoothie above. That's a bit of work, but you'd be hard-pressed to find a more powerful and better tasting homemade body cleanse.
These can be the most powerful homemade body cleanse remedies that will solve many health and weight loss problems in 10 days or less and it is well worth the try if you want to change your health for the better!
---
---
If you're interested in healthier detox belly fat information please visit our Face book page: https://www.facebook.com/destroybellyfatcom , we welcome a community of open communication sharing, and caring. Please contribute some of your information so that others can be helped as well.
---
Related Articles

Return from homemade body cleanse back to destroy belly fat home page

.