Jillian Michaels Diet Review
Jillian Michaels diet and free weight loss plan offers a weight loss solution that is divided into three parts:
First part - tackles the diet
Second part- deals with exercise
Third part- deals with attitude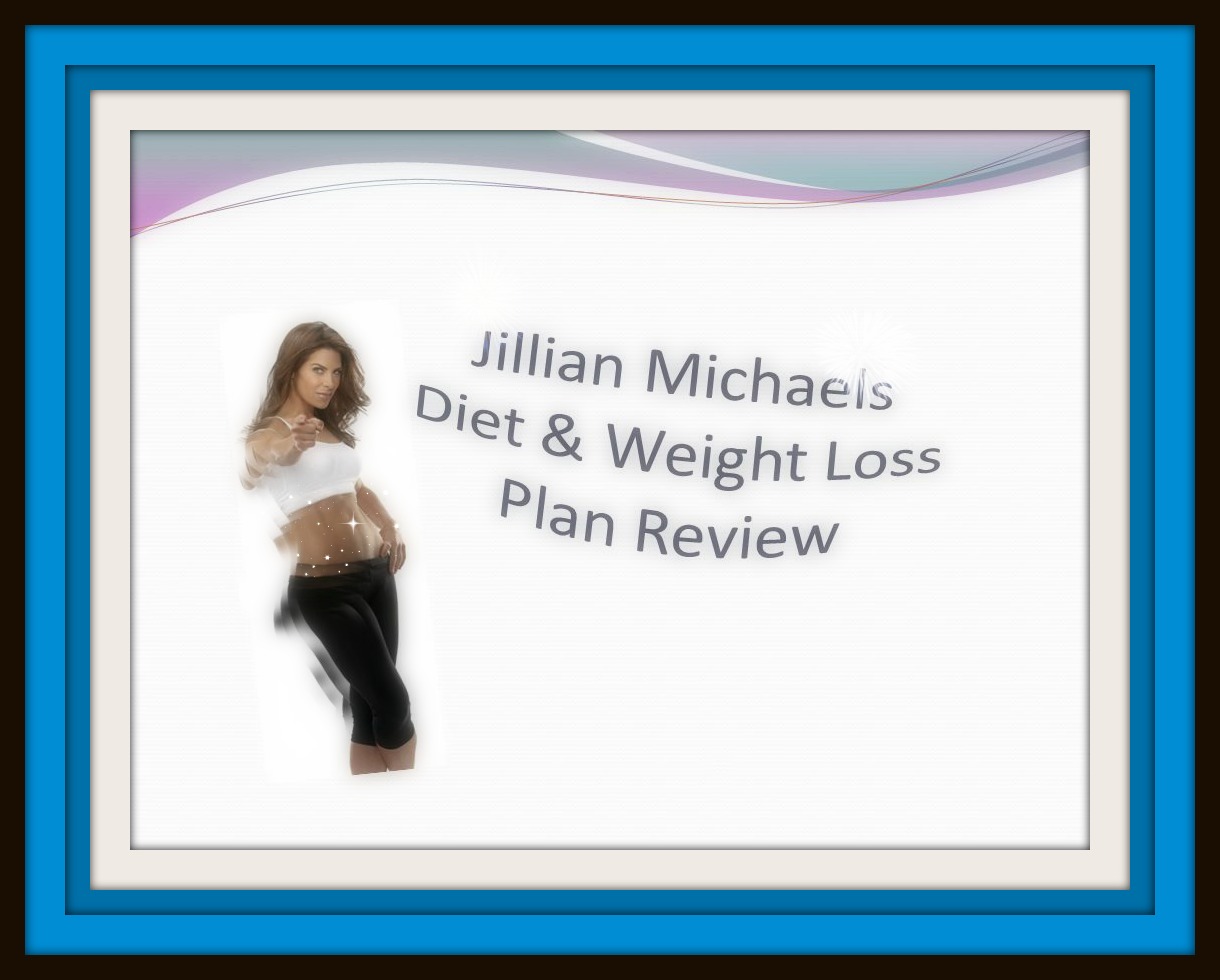 Jillian Michaels diet

Jillian Michaels diet and her site promises a free weight loss plan through a questionnaire that clears all doubts, from the body's heart rate to the shape. After entering all your personal details, the site opens up to a number of interesting customizations.
Jillian Michaels is a physical trainer who has gained tremendous success by helping people who have lost hope in weight loss regimes through her program, Lose Weight on TV.
She is highly dedicated and devotes her entire time helping others and this satisfaction had stimulated her to create her own online program that is highly customized and interactive as well as accessible to everyone!
Diet
The diet is the other part of the equation and this involves calorie controlled portions, ultimately, smaller portions of healthier food.
Again, body shape is a factor towards the types of food one should aim for. She talks a lot about body shape and how we need to tailor our diet accordingly .
Users are asked what types of foods they tend to crave and this is factored into the type of diet suggested, not because of food preference, but because it is an indication of what an individual dieter's body requires the most for fuel.
This just comes back to the emphasis placed on creating a calorie deficit to lose weight rather then on eating specific foods and portions of carbohydrates, fats and proteins.
Exercise
Jillian Michaels diet

Even though the diet is the very simple calories in/calories out approach, there is still a personalized aspect to the way it is structured. For example, different ways of being active will be placed in a schedule according to the dieter's preferences and lifestyle.
During the sign up process dieters are asked where they carry and put on weight to establish body shape, and the type of exercise that would be best for you. Then a different approach is established accordingly with your personalized information.

On the exercise side of things, this means a lot of good old fashioned hard work, sweat and from what we've seen from the biggest loser, maybe some tears.
Julian doesn't give any options to burn fat other then through physical activity and generally the more vigorous the better (within reason, the diet does ask detailed questions to establish your physical level and limitations).
Don't aim for perfection, because that is the worst enemy of all when you are trying to get something done. "Nothing is as important as your health". The sooner you care for your body the more it will care for you.
~Jillian Michaels

Attitude
Motivational improvement - This is perhaps the most challenging one for me, but it's also true. If you look at exercise and diet with a positive attitude, it's much easier to actually do the work than if you apply a negative attitude towards it, no matter what you're doing a positive attitude always works better.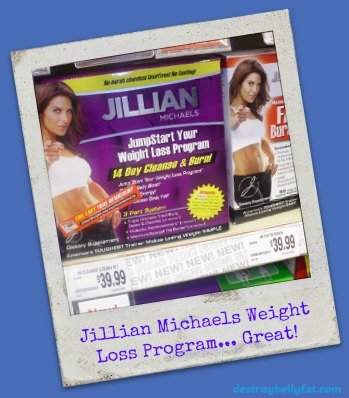 She then goes on to say that she is not a believer in will power and that it comes down to learning techniques, tricks and changing habits. This gives more hope to those who have always believed they were a little short in the will power department. Jillian calls this attitude "behavioral modification" and appears to have structured these practical techniques in ways that anyone can give them a go.
This approach is why I like her program so much, she understands that when it comes to will power alone we all fall short, wouldn't you agree?

---
Jillian Michaels loves to share her health secrets with one and all and therefore her website shows her wearing a top emblazoned with the word "BULLY" and she only means business. She promises to offer real weight loss solutions and does not believe in selling something that does not provide satisfactory results.
Jillian Michaels diet has lots of video's, books and website advice.  Her principles for weight loss programs and diet plans have worked for many and I wouldn't doubt it could work for you.

---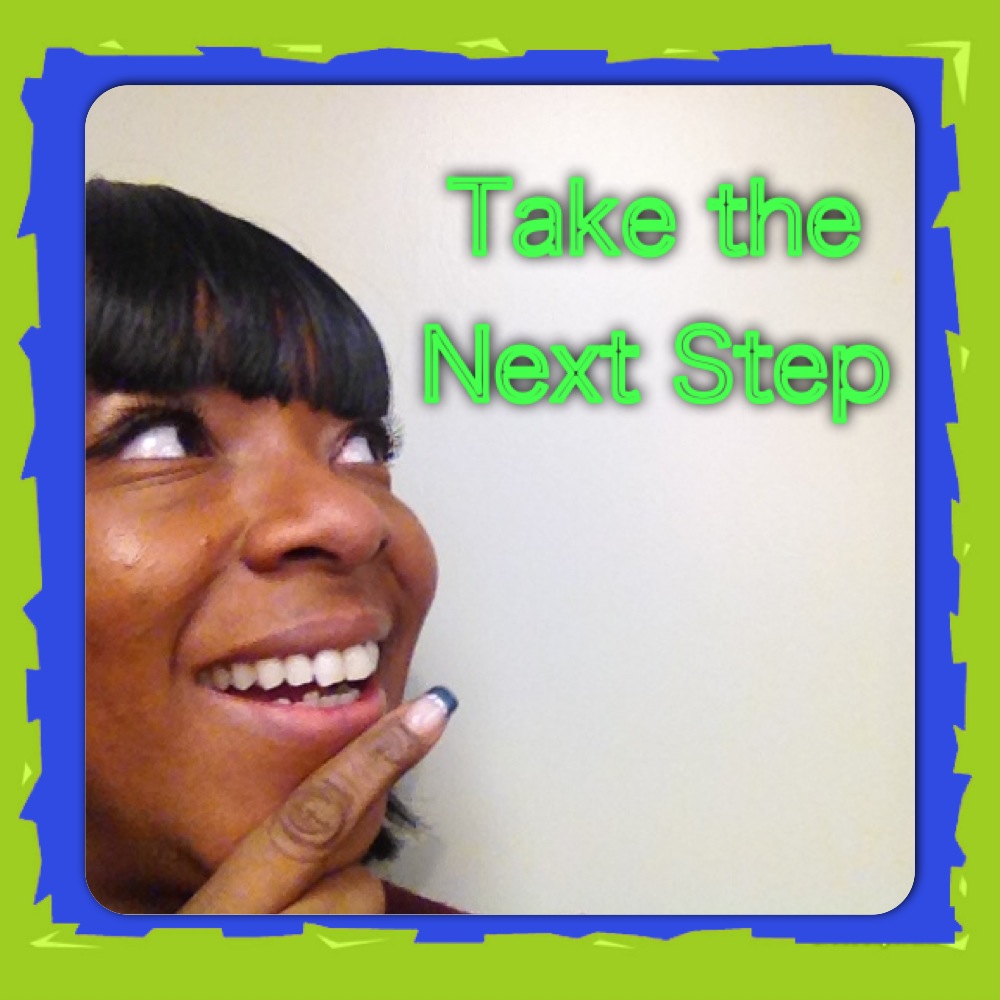 Related Articles

Return from Jillian Michaels diet back to destroybellyfat.com homepage